The 2022 Niagara Biennial Design Awards honoured two legacy projects from the 2022 Niagara Canada Summer Games with awards recognizing and celebrating design excellence of the built environment.
The Neil Campbell Rowing Centre, located at 72 Henley Island Dr., earned the Grand prize – Architecture. The Canadian Henley Rowing Corporation partnered with the City of St. Catharines on the new rowing facility, which is the social and performative heart of the Henley Island rowing community and embodies the legacy of rowing in Niagara, carrying it into the future.
The Project team included: MJMA Architecture & Design, Raimondo + Associates Architects Inc., Blackwell Structural Engineers, Smith + Andersen, Upper Canada Consultants, and 2022 Canada Summer Games.
This elegant project was awarded a Grand Prize for the best new building," the judges stated in their comments. "The design is a master class in 'less is so much more;' showing what can be achieved with the least amount of ornamentation to beautifully capture a space that connects to its surroundings.
"The graceful simplicity and openness of the built form partly floats above the water; perfectly evoking the essence of the sport it serves. There is a stunning transparency through the building to the water and a beautiful glow at night."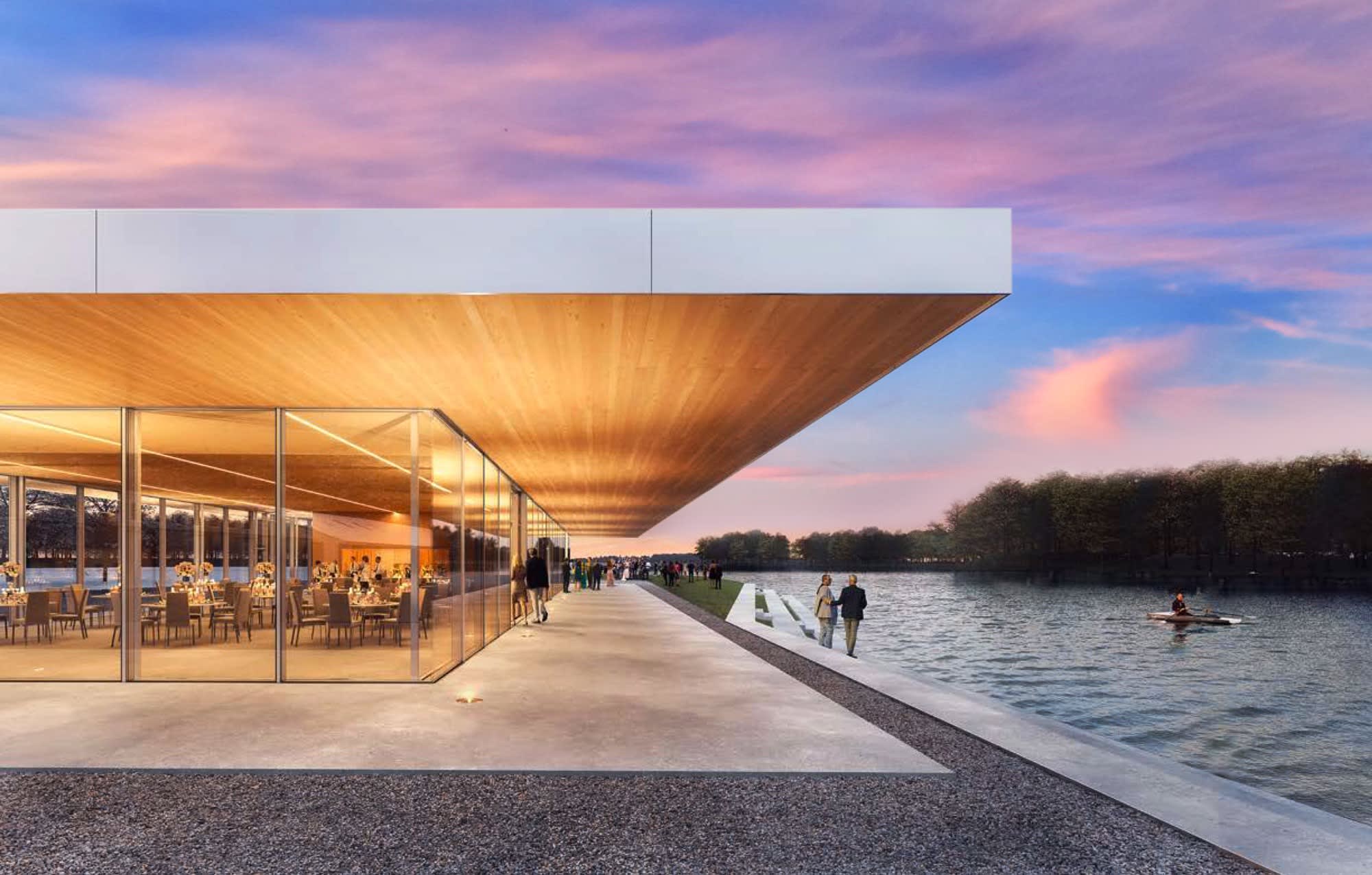 Walker Sport and Abilities Centre, earned an Outstanding Achievement Award for Architecture. The centre supports sport, ability and community, providing spaces for various user groups over two stories, accessed from a central atrium stair with a skylight. The sports halls are arranged in a triangle. The roof collects the halls under a unified plane, revealing a green roof. The overhangs provide shaded covered porches at the entrances. and storage pavilion. A ceremonial plaza and entrance is located at the street intersection.

"The building and outdoor athletic facilities are brilliantly executed, resulting in a game changer for this underutilized corner of the Brock University campus," the judges stated in their comments about the project. The scale and program of this project is complex and was executed in such a skillfully thoughtful way. The facility redefines the area with its unique and sophisticated design identity, and its sense of openness and invitation presents a strong connection with the community it serves."

The City partnered with Brock University, City of Thorold and Niagara Region on the facility. The project team includes: MJMA Architecture & Design, Raimondo + Associates Architects Inc., Blackwell Structural Engineers, PMA Landscape Architects Ltd., Smith + Anderson, Upper Canada Consultants, 2022 Canada Summer Games.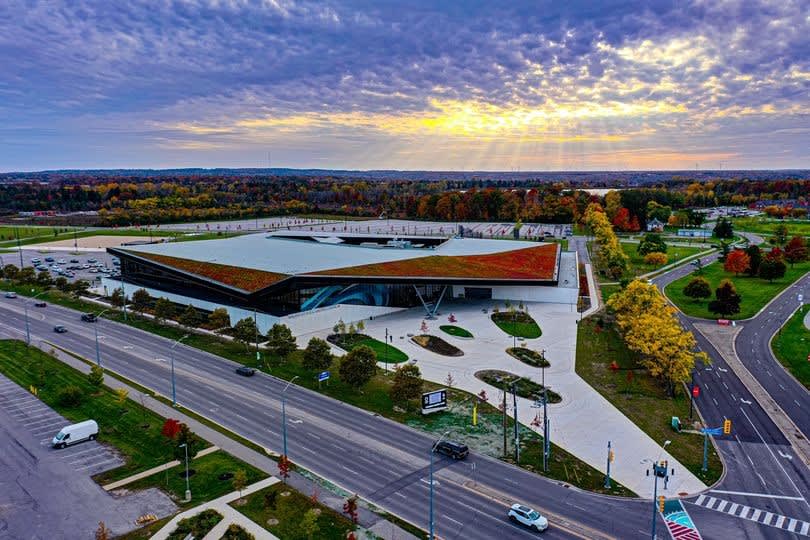 Mayor Mat Siscoe accepted the awards on the City's behalf during the awards celebration earlier this week.

"Immensely proud of all the hard work by everyone on these two important projects," Mayor Siscoe wrote in a in a Twitter post.

Through the awards program the Niagara Region bestows recognition upon the designers, teams, and owners that contributed to the success of the submitted projects. The region received 35 nominations from across the region and judges select 11 projects to recognize. The jury also acknowledged several entries that shone in one particular aspect of their design or execution. The Jury referred to these as "Grace Notes" and included the City's new washroom facility at Sunset Beach as well as Straight Smiles Orthodontics at 502 Ontario St.

Congratulations to all recipients and nominees for the exception work that continues to transform St. Catharines and Niagara and make a more vibrant community.

Learn more about the Niagara Biennial Design Awards