Cross-Cutting Technologies Sector
St. Catharines is investing in Cross-Cutting Technology sector to ensure all sectors can benefit from the advantages technology companies bring to a city.
Why It's Critical to Cities & St. Catharines
While not a traditional industry-based sector, it is critical for a city to make technology business growth a priority for the benefit of all sectors.  The pace and breadth of technological changes across all industries make it unique.
Talent is the key, as it can move across all traditional sectors and nurture overall economic growth.
Innovation Rich Ecosystem in Niagara
Key Partnerships
ST. CATHARINES STATISTIC HIGHLIGHT
A STRONG, DIGITALLY ORIENTED TALENT POOL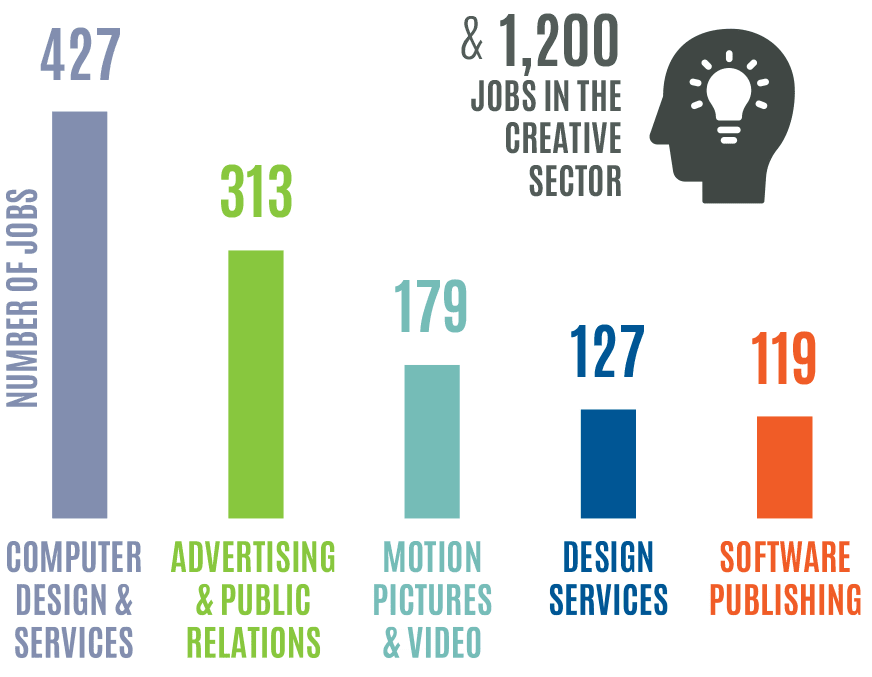 Objective


Support & Grow Tech Across Sectors

Encourage the evolution, application and adoption of converging digitally based technologies that are influencing nearly all sectors; promote the City's talent pool, research assets and innovation culture.
Action 1
Connect Education With Corporate Calling
Strengthen existing relationships/ networks with educational and institutional organizations via the City's corporate calling program.
Action 2
Publish & Maintain Talent Pool Information
Assemble, keep current and present detailed information on the digitally enabled talent pool that can be accessed by businesses based in
St. Catharines.
Action 3
Connect Tech With All Service Sectors
Support initiatives to connect existing businesses across all sectors with relevant cross-cutting technologies and the creative sector.
Performance Metrics


Demonstrate Tech Talent Capacity

The key measure is the extent to which St. Catharines can demonstrate digitally based capacity and availability of talent and attract related investments.
Discover Why St. Catharines Is Your Business Advantage
Contact our team of experts for a consultation today.