Tourism Sector
Travel is one of the largest and fastest growing economic sectors in the world, and, despite continued global uncertainties, increases in global travel revenue have actually exceeded GDP growth in recent years.
The future outlook is for above average growth. As such, it invites attention on St. Catharines' part. Tourism is a major component of the City's economic development mandate, based on its formal Tourism Strategy 2009-2019.

loveSTC is the official destination marketing entity for the City of St. Catharines. Representing member establishments within St. Catharines and throughout the Niagara Region, including accommodations, entertainment and events, award-winning culinary, shopping, theatre, history, outdoor adventures, craft beverages and world class wineries. loveSTC promotes visitation to St. Catharines and works with industry partners to create and enhance visitor experiences.
Urban Connection to Wine Country
Downtown St. Catharines marks a new course for the Wine Council of Ontario's official Wine Route, as wine enthusiasts are directed along St. Paul Street, linking Niagara's major wine regions: the Niagara Bench Lands and Niagara-on-the-Lake. This route provides wine and culinary tourists, a burgeoning market of 1.8 million people annually, with an expanded urban experience by introducing them to the restaurants, pubs and boutiques unique to downtown St. Catharines.
While St. Catharines and Niagara are well known for its wineries, but there's also an amazing craft beer and beverage scene emerging in St. Catharines.
City's Largest Single Tourist Attraction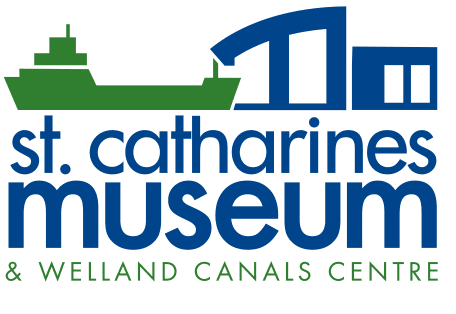 110,800 visitors annually
Major Sports Tourism Accomplishments
Royal Canadian Henley Regatta
BMO CHL/NHL Top Prospects Game 2015
2015 Toronto Pan-Am Games (Rowing)
International Ice Hockey Federation U18 Womens Championship 2016

Scotties Tournament Of Hearts 2017
FIBA International Basketball Federation America's U18 Mens Championship 2018
2022 Canada Summer Games
2024 World Rowing Championships
Objective


Attract & welcome increased numbers of tourists to St. Catharines
Action 1
Retain & Strengthen
Retain and strengthen the presence of existing firms via the city's corporate calling program.
Action 2
Leverage & Solidify Gains
Leverage the new website, solidify gains and build on growing Wine Route, Niagara Ale Trail, parks and paths, arts and culture, and historic sites initiatives, enabled by the new website and social media capabilities.
Action 3
Focus on Sports Tourism
Increase focus on sports tourism, leveraging successes in attracting signature international and national events.
Action 4
Develop Multi-year Strategy
Revisit tourism branding and develop a new multi-year tourism strategy to follow on the current one which runs through 2019.
Action 5
Work with Partners
Work with existing hotel and accommodation spaces, Cultural Services, Meridian Centre, FirstOntario Performing Arts Centre, Marilyn I. Walker School of Fine & Performing Arts, Wine Council of Ontario, and others to develop packaged weekend stay opportunities.
Action 6
Build Capacity
Support programs to build capacity in the tourism sector, including culture, arts, heritage, Black History, wineries, craft breweries, parks and trails.
Action 7
Encourage Training & Management
Encourage hospitality training and management and workforce development that will ensure a superior visitor experience.
Performance Metrics


Retention & Growth of the Tourism Sector

City Guide distribution and inquiries
Matched funding applications
Tourism web and social media analytics
Media coverage
Visitor counts
Hotel stays
Sport events booked
Travel trade missions and events attended
Travel trade leads and inquiries
Discover Why St. Catharines Is Your Business Advantage
Contact our team of experts for a consultation today.