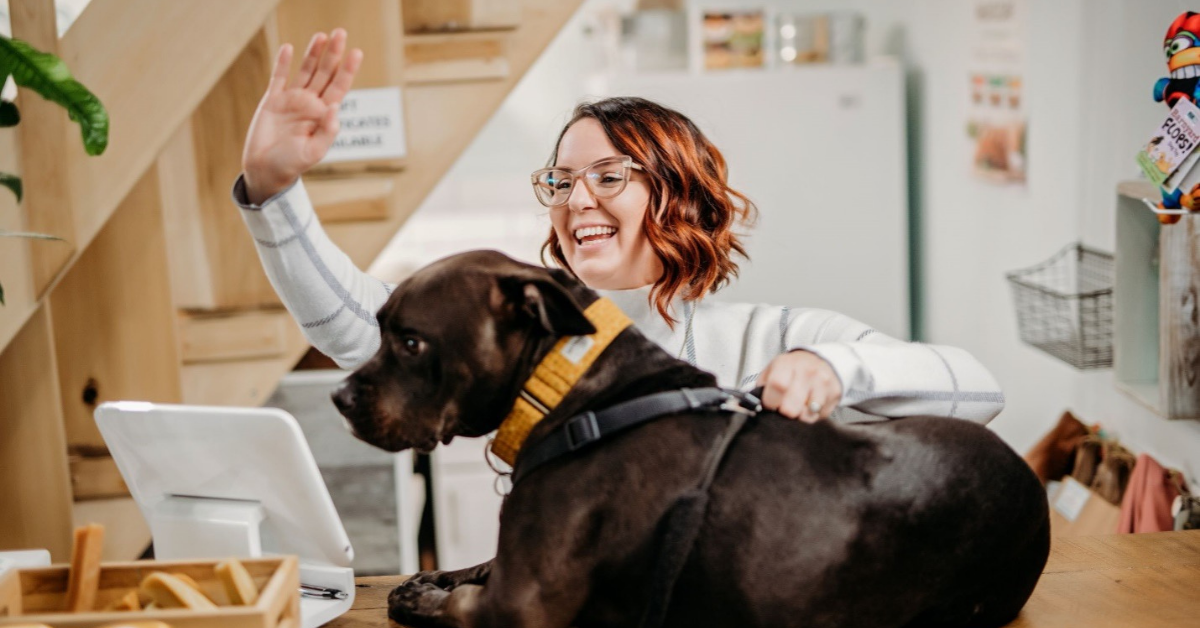 Congratulations to Janice and Phil Graham and Endless Pawzabilities on receiving a $2,500 Digital Transformation Grant through Digital Main Street. Endless Pawzibilities in Port Dalhousie offers freshly baked healthy dog treats, pet fashion, pet essentials, dog & cat enrichment toys and more.
The Graham's acquired the artisan pet bakery during the summer of 2021 and tapped our Digital Service Squad for support building connections with customers online and establishing supplier relationships.

"The DMS Digital Service Squad has been there at every step and came in to coach and advise," said Janice. "This really helped me find my footing.
"As a business owner, you have to get past the fear of trying something new and turning to a program like DMS," she added. "The grant money is helpful, but the real value is in the free webinars, the people you meet and their expertise. This is so helpful to keep you motivated with the day-to-day challenges that we face right now."
Read more of the Graham's story in this Ontario Business Improvement Area Association DMS Short Take case study.
Our Digital Service Squad is ready to help your business go digital with free support, including digital audits of your social media accounts, websites and directories. You'll get a detailed report outlining how to optimize your digital footprint and access to expert information from our team.
---
Recent Blogs
Join our team! We are looking for a Digital Service Squad Coordinator.
Congratulations to 13th Street Winery in St. Catharines for well-deserved recognition from the National Wine Awards as the best winery in Ontario and the #2 winery in Canada.
Catch the spirit of the Niagara 2022 Canada Summer Games and cheer on the torchbearers as they run through St. Catharines.
More Blogs