February is Black History Month, during which people from across the country recognize and celebrate the many achievements of Black Canadians and their contributions to making Canada the culturally diverse, compassionate, and prosperous nation it is today.
From the steps of the church Harriett Tubman worshipped to where communities come together to celebrate abolition to the many Black-owned business across our neighbourhoods, Black culture is everywhere in St. Catharines.

This month, we'll be highlighting the people behind some of the Black-Owned businesses here in St. Catharines.
Meet Howard Hyman, owner of Absolute Soccer Life.
There's no denying that soccer is biggest sport in the world. Reports state a worldwide TV audience 1.5 billion strong took in the final of the 2022 World Cup last December. And the Beautiful Game continues to grow. Soccer shops, such as Absolute Soccer Life, used to close during January and February, says Howard Hyman, who opened his store in St. Catharines five years ago.

"Now, the troughs are not as deep," Hyman says, adding "soccer will grow even more here because Canada was there (at World Cup)." 

Hyman himself was a high-level soccer player and is familiar with the role a soccer shop plays in the community. While his store specializes in all the gear you need for your next season on the pitch or to cheer on your favourite club, its also become a hub for soccer players and fans alike. Hyman coaches youth soccer through Club Roma and runs team meetings out of the store. Coaches, team and league organizers, parents and other businesses with ties to game often pop by to share their passion and chat about upcoming matches, local players to watch and more. During World Cup, groups would gather to watch matches.
Those connections to the community are essential. While he's in the retail business, Hyman says is his soccer product and embraces the opportunities the store gives him to give back to the game and the community.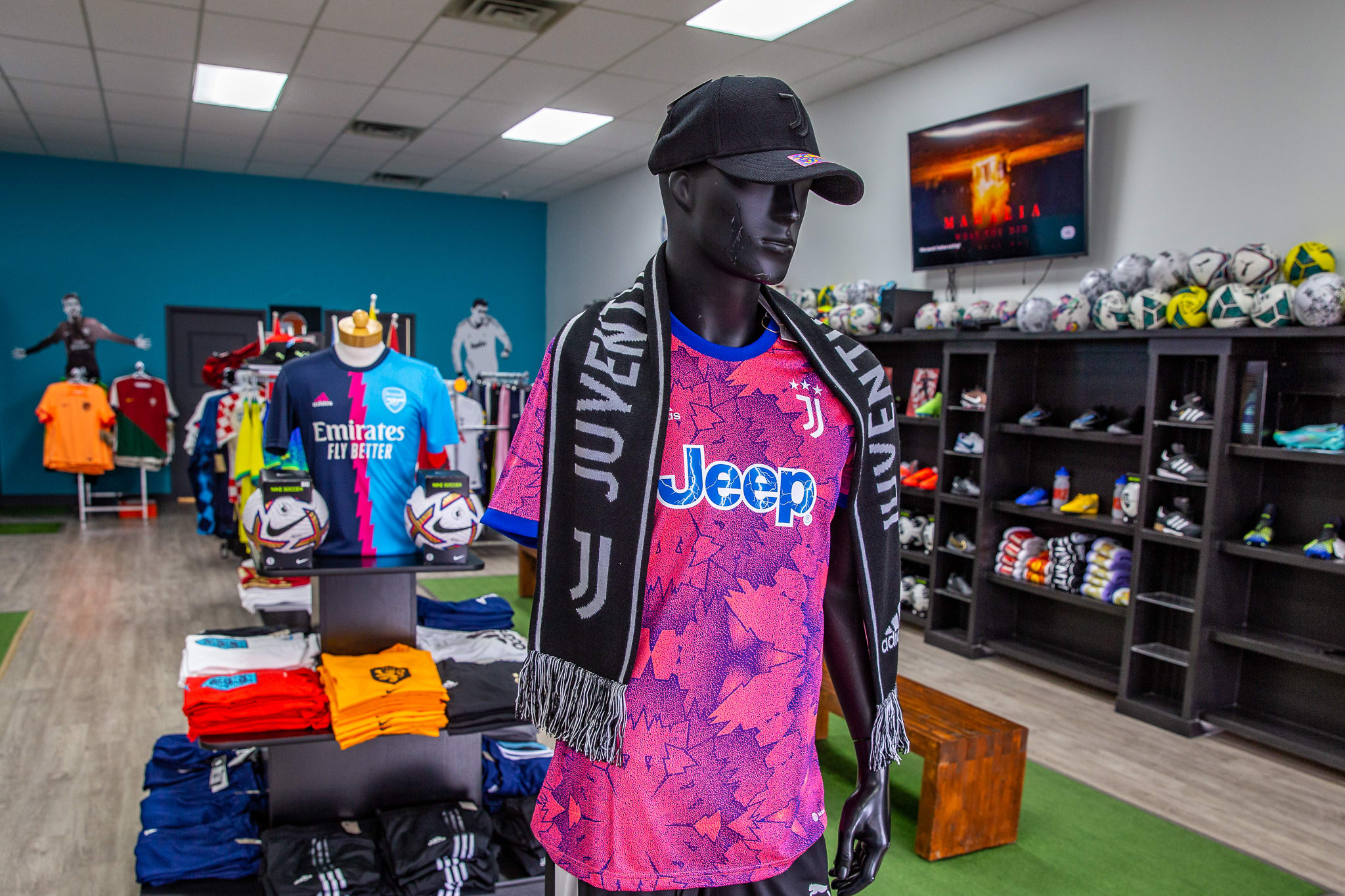 "I'm helping to grow the game here," says Hyman, who believes soccer transcends sport as a universal language of sorts that contributes to fabric of St. Catharines.

"A lot of families are coming here (to St. Catharines) for better affordability and a peaceful life," says Hyman. "Soccer is the biggest sport in the world so no matter where they are coming from it will be something that's familiar to them. When you are talk about accessibility, soccer will be one of the easiest ways for newcomers to become engaged in the community."